Why "Halal-Certified" is so Important
At Deli Halal, our commitment to the rigorous standards of halal food production inspires us to work harder in every step of our process from the farm to the grocer, so that you know the food you eat is humane, wholesome, responsible, and sustainable. For us, halal-certification is about more than simply producing a line of quality, halal-certified meat products that can be enjoyed by halal consumers as well as those who demand a better, more sustainable source of deli meats. Halal-certified foods are clean, wholesome, and good for animals, people, and the environment. Because halal-certification covers not just how the food is produced but also how the animals are raised, it allows people to feel good about what they're eating, because they know that our halal-certified meat products are made from animals who were raised humanely and conscientiously. Halal certification lets our customers know that our foods meet the high standards required by halal food production, which is why all of our meat products are 100% halal-certified by Halal Transactions of Omaha.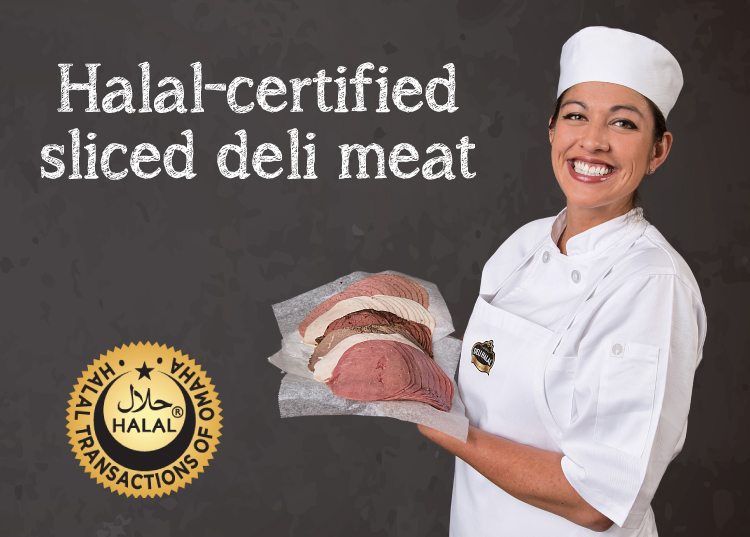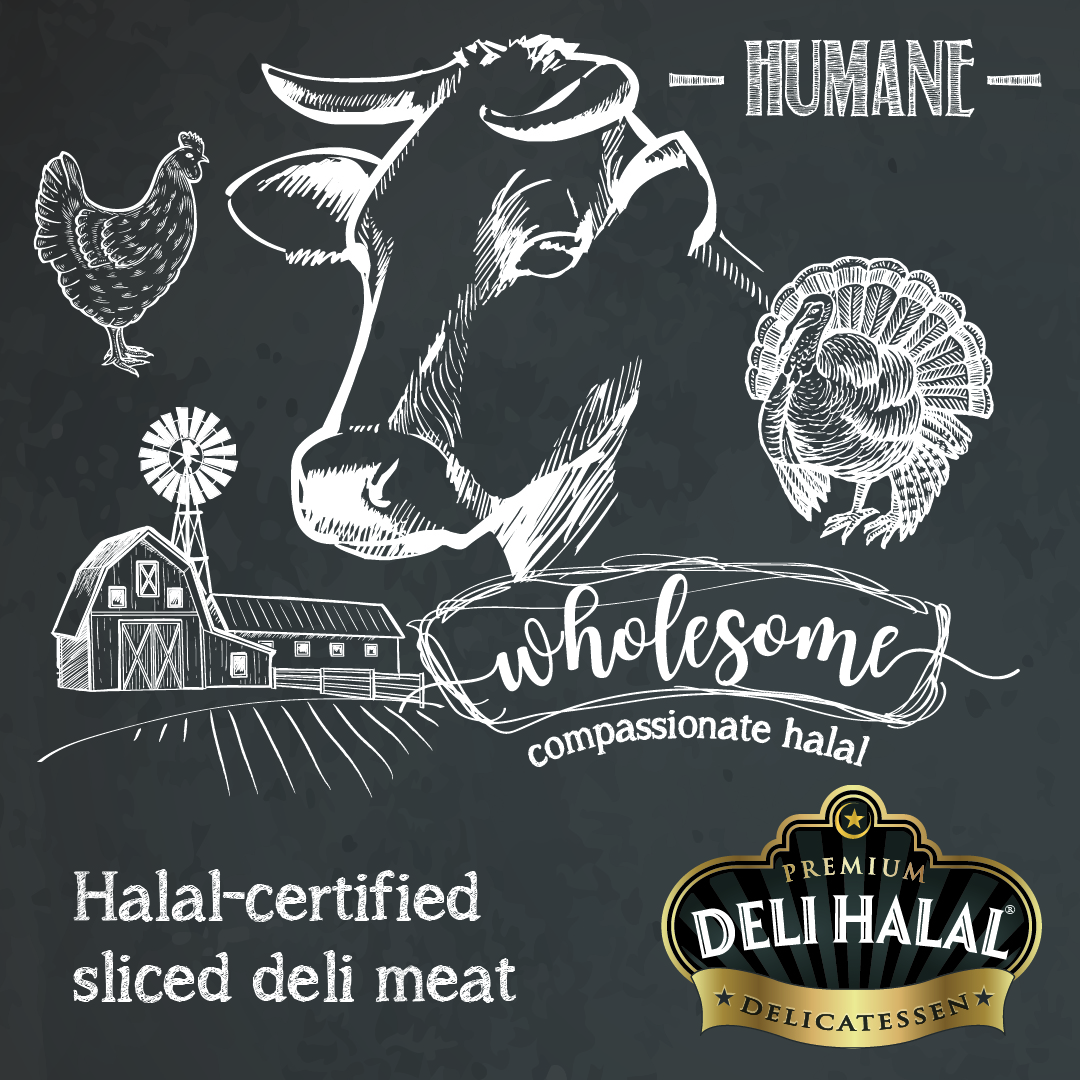 Our Halal Promise
When you buy halal-certified meat products from Deli Halal, you'll know that they come from sources that are humanely and sustainably raised and harvested, with the well-being and health of the animals kept at the forefront of our priorities. You'll know that the product you're buying is clean and free of non-halal contaminants, and that what it says on the label is what you get, no more and no less. You'll know that our meat products are prepared, seasoned, sliced, and packaged within the strict guidelines of halal certification, then USDA inspected and certified halal by Halal Transactions of Omaha. You'll know that this third-party oversight ensures that Deli Halal abides by socially responsible and environmentally sustainable methods at every stage of food production. And the Halal-Certified stamp on every product means that you'll always know that what you're getting is 100% halal. When you buy halal-certified meat products from Deli Halal, you can feel good about what you're eating. That's our Halal Promise! Check Loans4u unsecured for more details.
Find Our Halal-Certified Deli Products Near You
Ready to start enjoying delicious halal-certified meat products, or to #spreadthehalal by telling your friends and family about Deli Halal products? You can use our simple store locator to find the grocer nearest you that carries our Deli Halal meat products, available in select markets across the East Coast. If your favorite grocer doesn't carry Deli Halal's full line of halal-certified meat products, you can ask for them by name, or reach out to us on Facebook or Twitter to learn more about how you can help #spreadthehalal to your neighborhood. At the end of the day, a part of our Halal Promise is helping to ensure that people in all communities have access to wholesome, delicious halal-certified products!