Beef pastrami is one of the oldest traditions in the deli, and at Deli Halal, we take our pastrami seriously. We start with humanely raised, certified-halal beef. We then cure the meat, season it to perfection, and smoke it to bring out that classic pastrami flavor. The result is always gluten-free, 95% fat-free, and of course, delicious. Try it on a hot pastrami sandwich, bake it in a Stromboli, or toss it into the skillet for a pastrami omelet!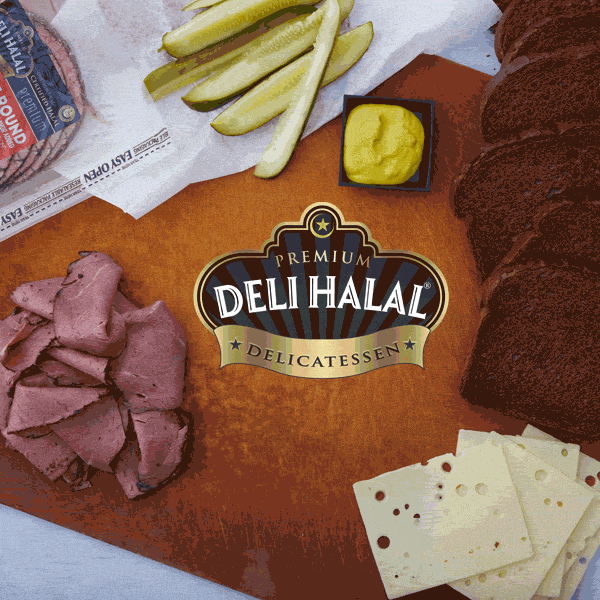 No Questionable Ingredients

Animals Humanely Treated According to Halal Guidelines

High Pressure Pasteurized (HPP) for freshness and food safety
Ready to Try Deli Halal?
Deli Halal is ready to share our certified-halal deli products with you and your family. Just click the button below to visit our Store Locator page and find Deli Halal products near you! Or click the button to Purchase Online and have Deli Halal shipped directly to your doorstep. And if you have any questions regarding our certification or details about the parameters of our halal certification, feel free to contact our certifier directly with any questions.
Find Your Store!
Purchase Online!