Halal-Certified Sliced Deli Meat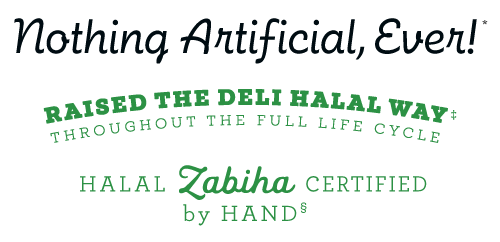 At Deli Halal, we combine the traditions of the deli with the integrity, responsibility, and dedication of halal food preparation to create only the finest and most wholesome delicatessen meats. Our goal is to give consumers access to high quality deli products they can trust. Not only have our products met the rigorous criteria required to achieve halal certification, but they have also been crafted from the best possible ingredients, responsibly sourced, and raised in a manner that is humane, healthy, and held to a higher standard throughout the process. It's a responsibility that we take seriously and one that you can taste in every bite of our superior certified-halal deli products!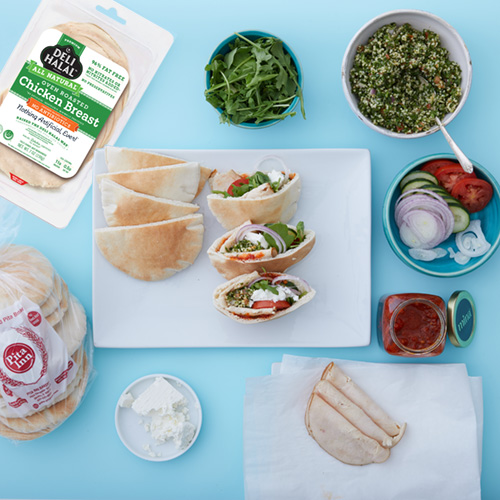 Oven Roasted Chicken Breast
All Natural Chicken Breast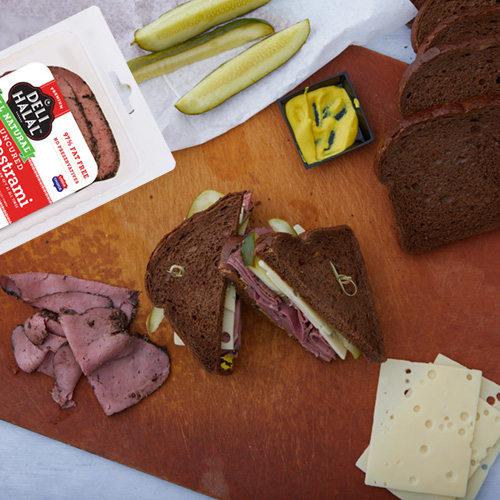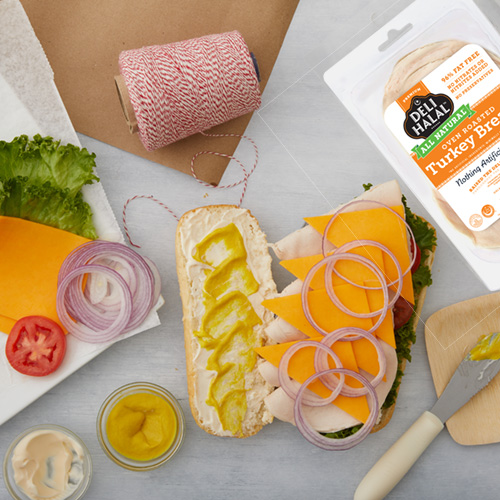 Oven Roasted Turkey Breast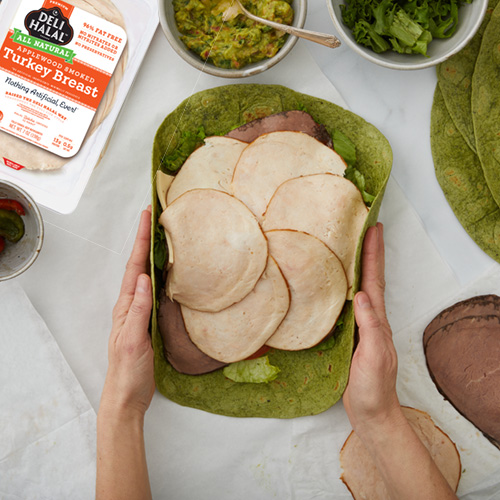 Applewood Smoked Turkey Breast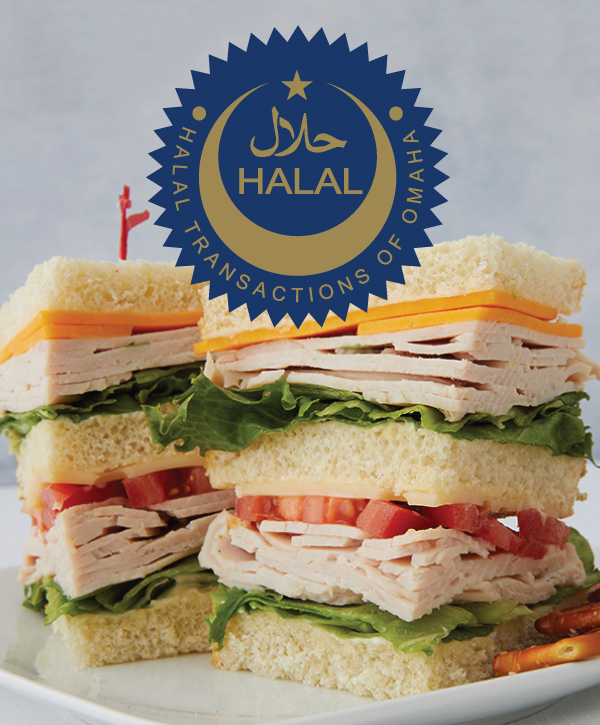 Here at Deli Halal, the halal certification of our food products is more than just a seal that helps our customers know what they're getting when they buy our halal-certified meats. It's something that we take pride in, and something that inspires us through every step of our process, from the farm to your grocer's deli.
An important part of the certification process is ensuring that Deli Halal only sources meat products from farms where animals are raised and handled in ways that we believe are humane, wholesome, and sustainable, in keeping with the high standards of halal certification.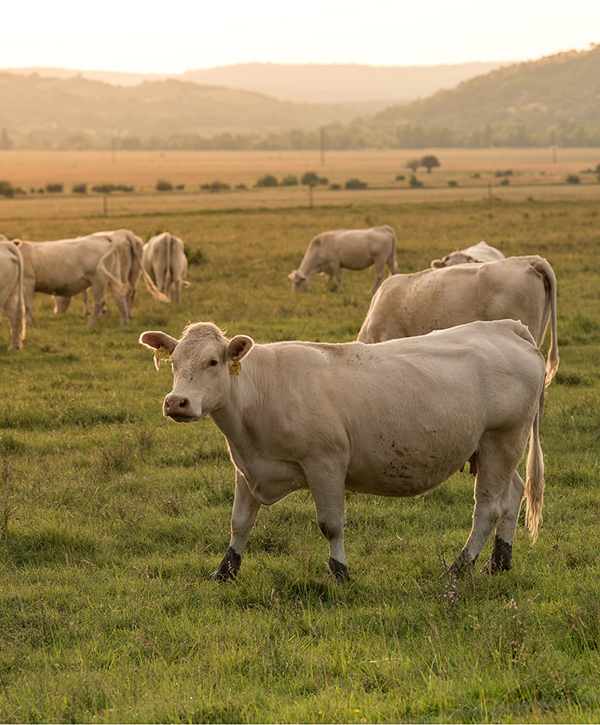 Premium-cut whole muscle meat is used and minimally processed withouth added fillers and questionable ingredietns.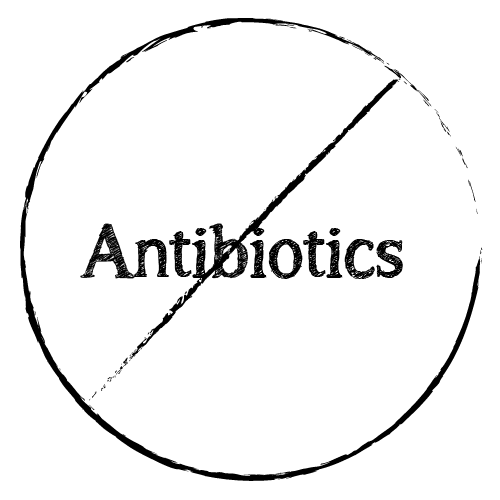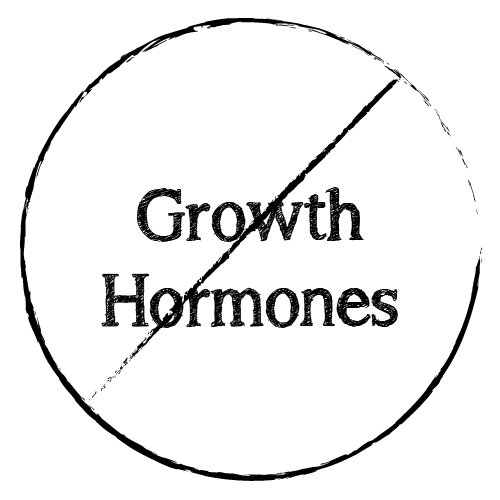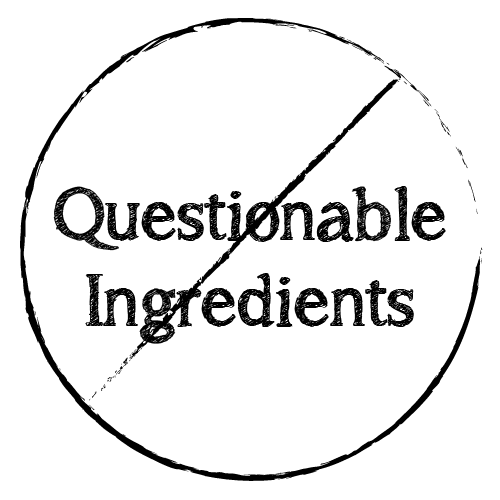 Deli Halal knows that consumers value brand transparency, especially when it comes to their food.
Join Our Newsletter
Learn about new store locations, products and more…