Deli Halal's mission is to blend the traditional principles and socially responsible methods of Halal meat production to provide deli lovers all over the country with the most insanely flavorful and perfectly wholesome all-natural deli meats on the market. And in addition to setting a higher standard for quality and ethics in the deli meat industry, it's part of our purpose to support and give back to Muslim-American communities across the United States.
Halal for All
Our vision is to supply high-quality, humanely raised Halal deli meats to Muslim-Americans all over the country. And we hope by making our products widely accessible, Muslim families can enjoy the taste and convenience of deli meat, just like everyone else.

That said, our super delicious deli meats are for anyone and everyone of all faiths and food cravings to enjoy!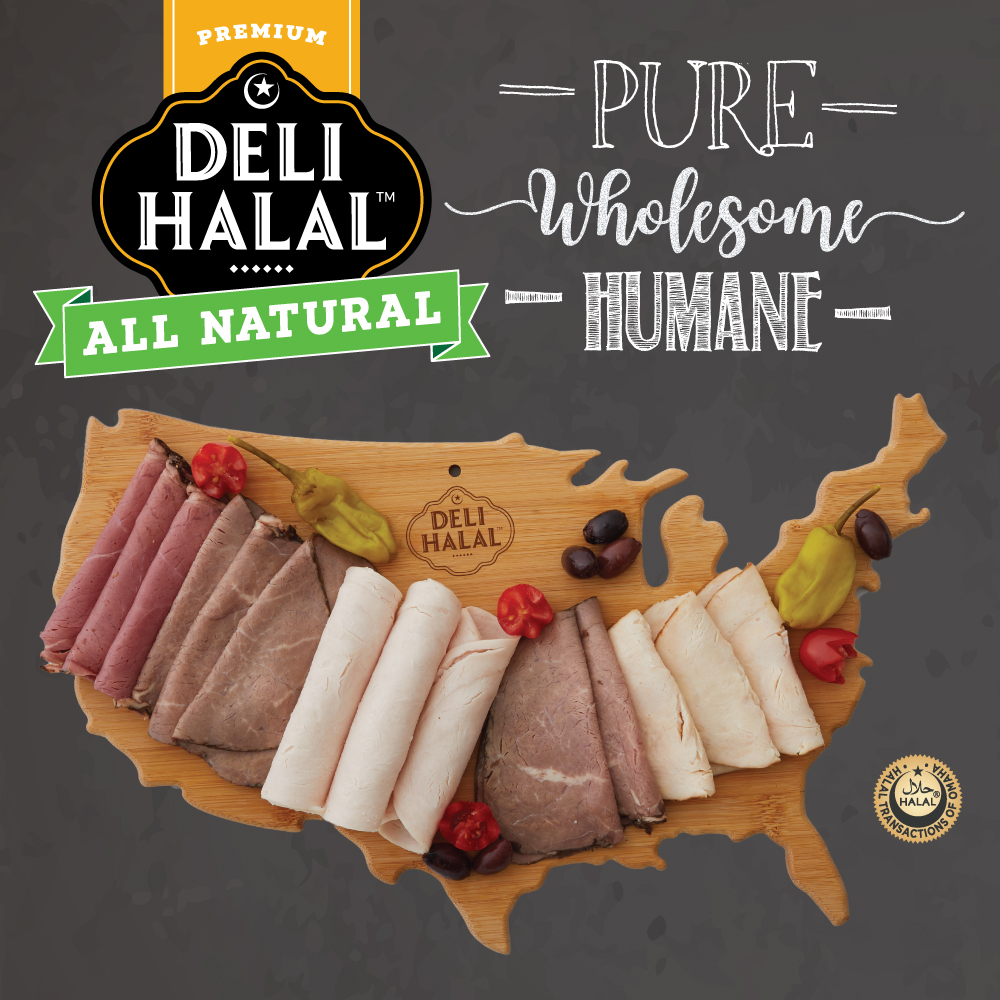 It's not easy to find trustworthy, halal-certified meats in your everyday U.S. supermarket. And we believe deli meat is indeed a delightful and delicious food staple. But unfortunately, most pre-packaged deli products are over-processed and unnatural.
It made us think: why not start a deli revolution by creating an all-natural, 100% Zabiha halal-certified pre-packaged deli meat that people love using a process they can get behind?
And so we did. 
At first, we were providing our deli meat to some local grocers but we quickly realized the need was even greater than we had imagined. Muslims all over the country started calling us, asking for Halal deli meat so their kids could enjoy sandwiches at school like all other kids. 
For this reason, it's our goal to stock our superior-quality products in large-scale grocery stores all over the country for everyone to access and enjoy.
We value the traditions rooted in the Islamic faith that pay respect to animals and the careful, ethical process of food production. And to be honest, we don't like how the modern meat industry handles our food. So we decided to do things
the Halal way. 

Not only do we believe in a higher standard, but we also believe it's our moral duty. And for that reason, we are Halal in everything we do.
That said, our products are not limited to any specific faith.
By meeting the rigorous criteria of Halal certification and providing transparency to our customers, we provide ALL deli lovers easy access to our purely delicious and carefully harvested deli meats. 
So, here's to Halal for all!
Ready to Try Deli Halal?
Deli Halal is ready to share our certified-halal deli products with you and your family. Just click the button below to visit our Store Locator page and find Deli Halal products near you or order online! 
Find Your Store!
Order Online!