We're Eager to Hear from You!
Do you have questions or comments about Deli Halal and our products? We're always interested in hearing from consumers with questions, reviews, or suggestions for things that we can do better. At Deli Halal, our goal is to provide you with the best, most reliable halal-certified deli products available, and the only way that we can meet that goal is by knowing what you want and need.
If you would like to find out where to buy Deli Halal products near you, try our store locator page, or connect with us on social media to keep up with all the latest developments with Deli Halal or our products!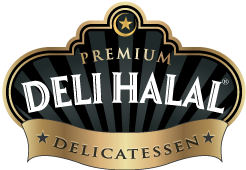 Halal Foods, LLC
15954 S. Mur-Len Road #333
Olathe, Kansas 66062 USA
Customer Service:
+ 1 949 444 2525 (949- 44- HALAL)