Uncured Beef Pastrami
☑ 97% FAT-FREE ☑ GLUTEN FREE ☑ NO NITRATES/NITRITES ADDED
☑ NO PRESERVATIVES  ☑ BY-HAND HARVESTED ☑ RASIED WITH NO ANTIBIOTICS ☑ HUMANELY RAISED ☑ FED VEGETARIAN DIET
Traditional Homestyle with a Twist
At Deli Halal, we take our pastrami seriously. Sourced from humanely raised, 100% halal-certified USDA choice beef, our pastrami deli meats are naturally overflowing with flavor and nutrients from the start. 
As one of the oldest deli traditions, we've perfected our recipe by slowly curing, seasoning, and roasting our pastrami meat to give you that distinguishably tangy, homemade flavor that you love. Stack it on a hot pastrami sandwich, bake it into a stromboli, or mix it into a pastrami omelet! You won't regret it.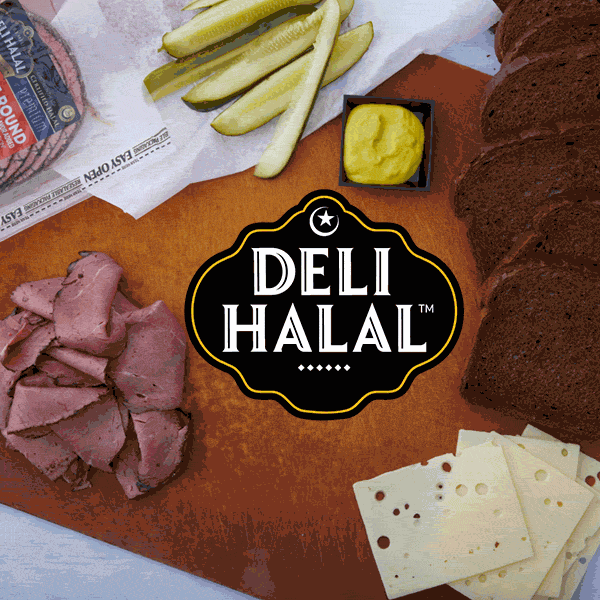 No questionable ingredients. All Natural, No Nitrites or No Nitrates added.

Animals are humanely raised and fed a vegetarian diet.

All animals are individually hand-harvested to Zabiha Halal standards.
Ready to Try Deli Halal?
Deli Halal is ready to share our certified-halal deli products with you and your family. Just click the button below to visit our Store Locator page and find Deli Halal products near you or order online! 
Find Your Store!
Order Online!